Art and textiles (especially RUGS). The two main things can that take a room to the next level design-wise. Neither is essential; both are expensive. It all leaves the world seeming very bleak.
Don't abandon hope and leave all your worldly possessions to your labradoodle just yet, though. We all know there are affordable sources for these things, too, and I'm going to share a few of my favorite Etsy artists with you today.
Here they are!
This is my #1 favorite Etsy shop for art. If I had all the money, I would have at least 17 or 22 of Lola's pieces. I love the vibrant palettes and the energy of her work. A 20″ x 20″ giclee print of any of the below goes for $120.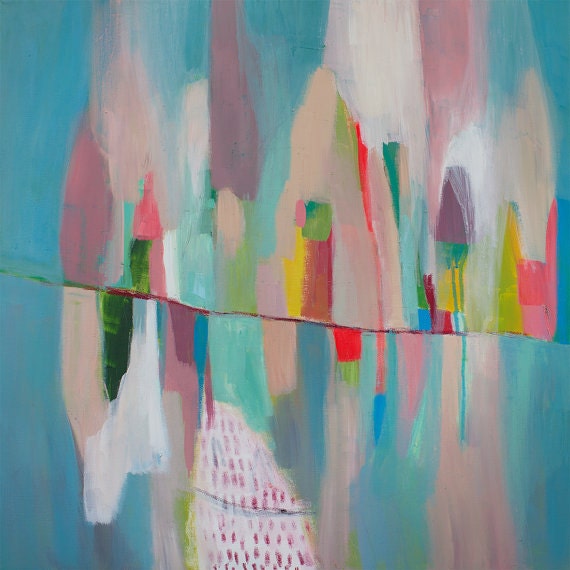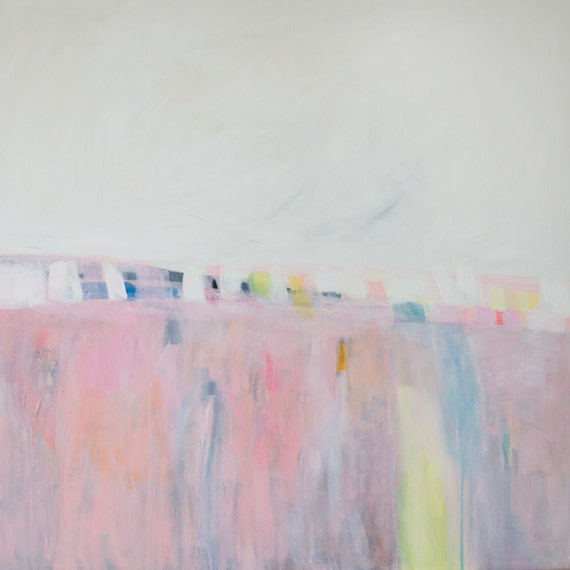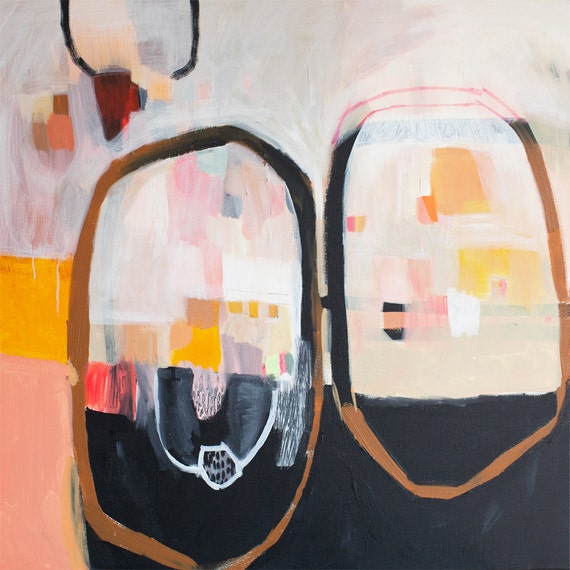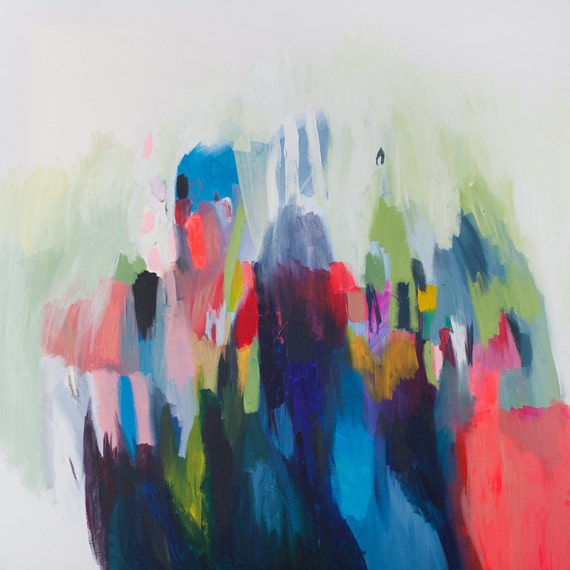 Sarah's a Missouri artist, so aside from simply thinking her work is great, I have to give a little love to my Midwest peeps. I have the first print pictured below, and I'm planning to get another complement it. At just $25 for an 11″ x 17″ print (the image is smaller), Sarah's shop has some of the most original AND affordable art I've found so far.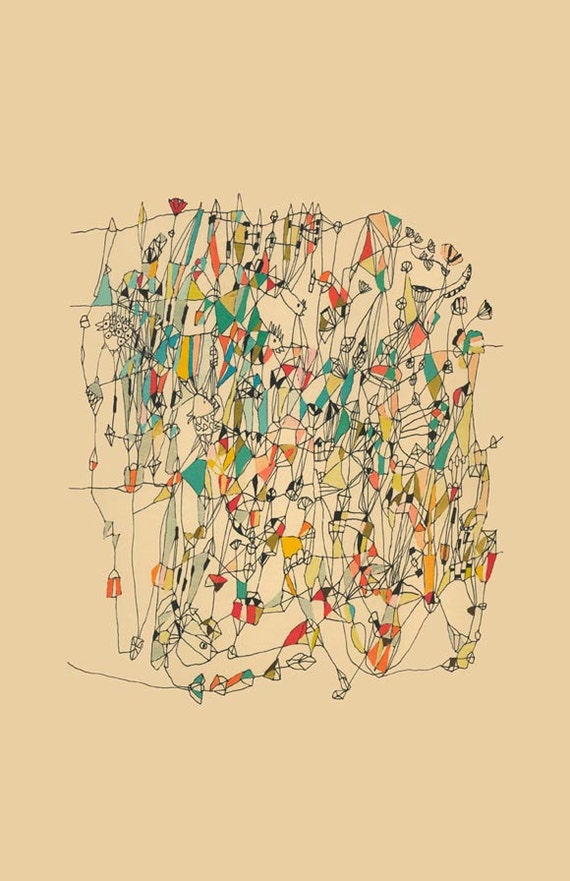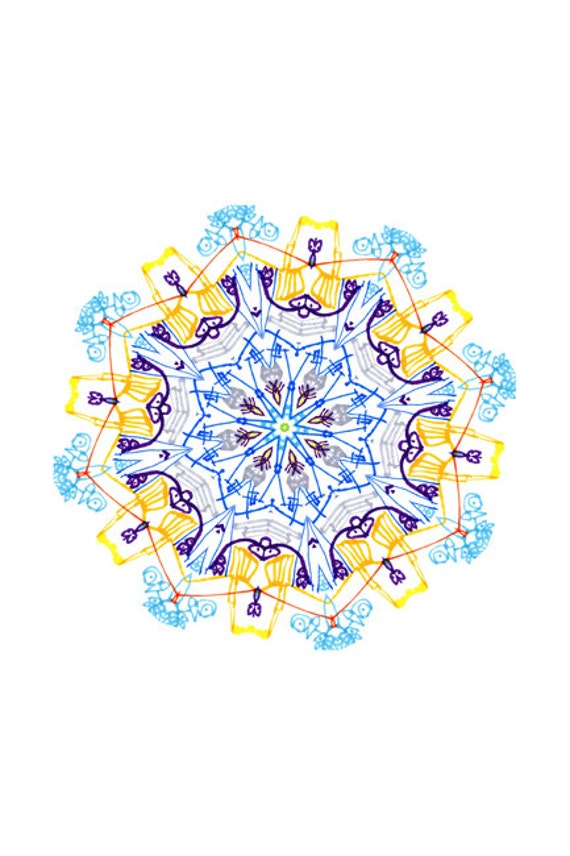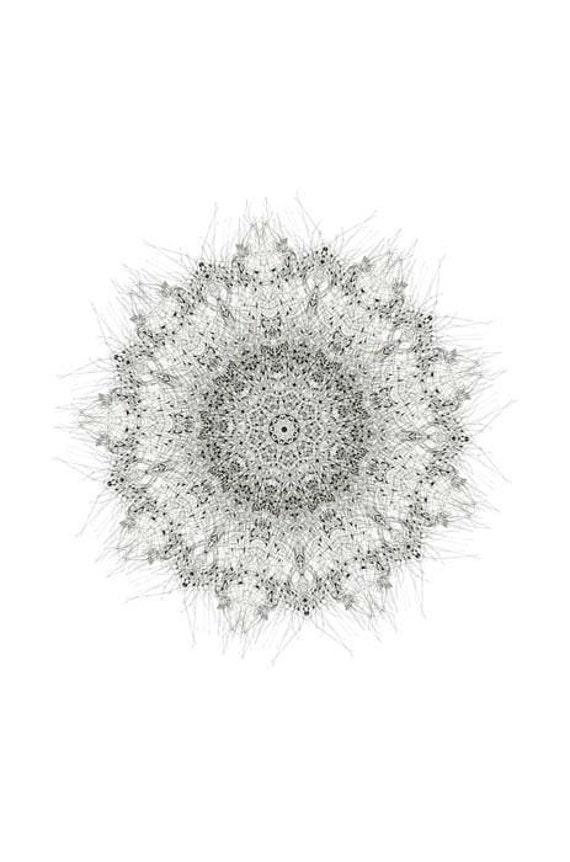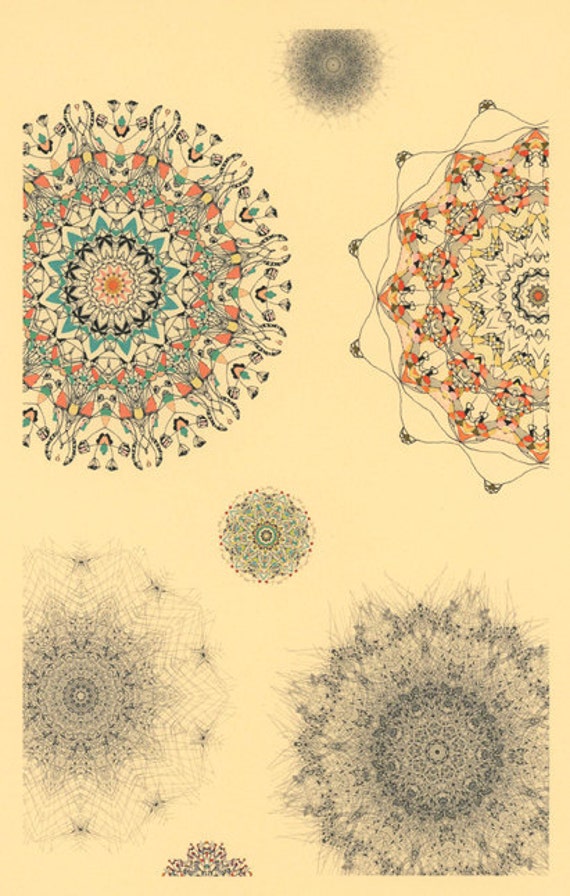 If I had any artistic skill or talent, these are the kinds of paintings I would like to make. They're just plain gorgeous and good mood inducing. A 16″ x 20″ gilcee print runs between $75-85.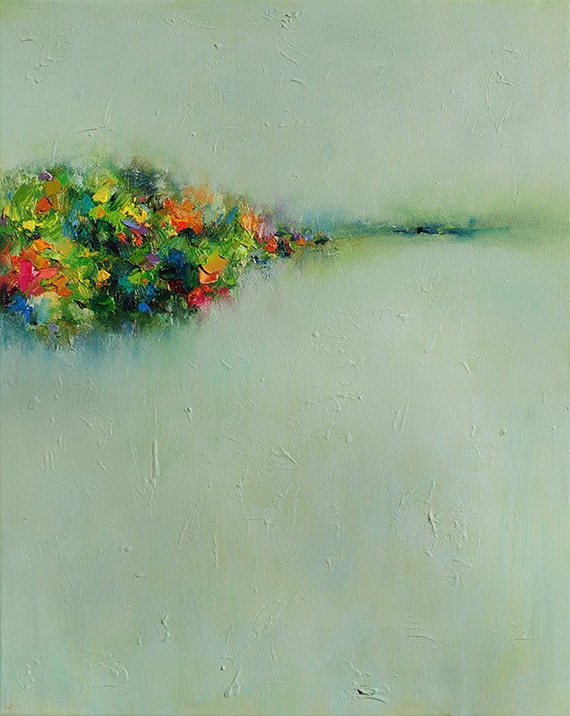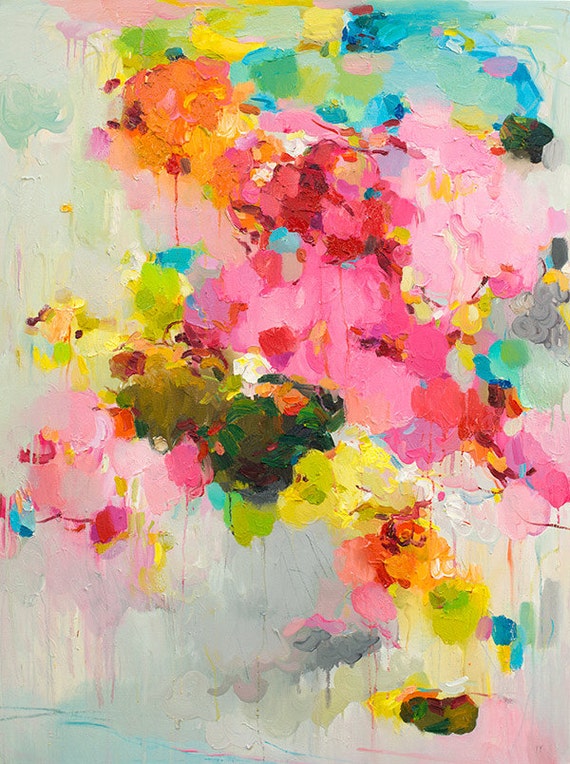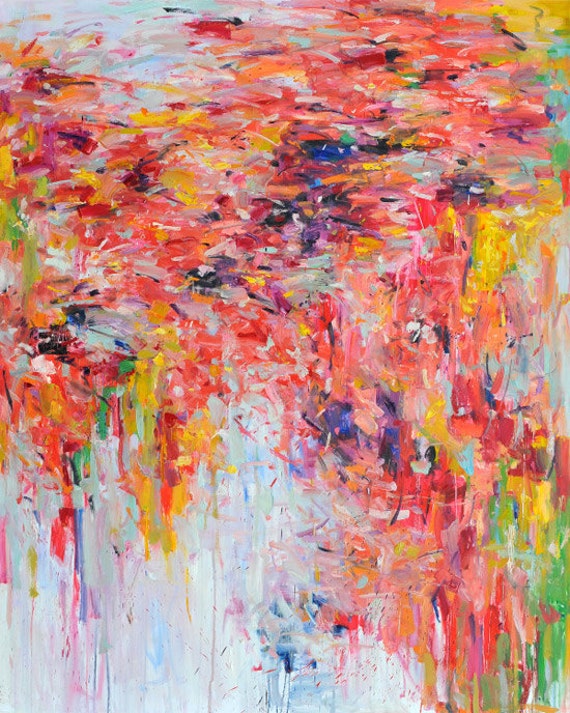 These colorful geometric prints are a little less painterly, but still very high impact and cool. The prices and sizes vary a bit from print to print, but most are in the $30-$90 range. For example, a 16″ x "20" of the first print below is $55.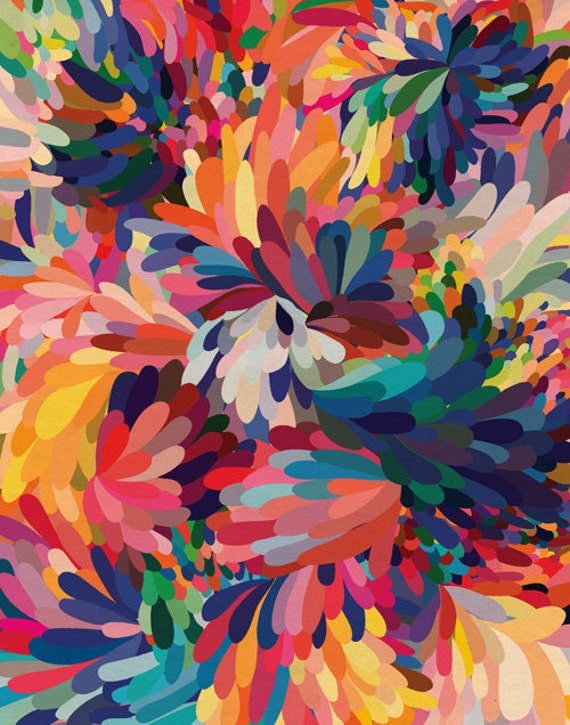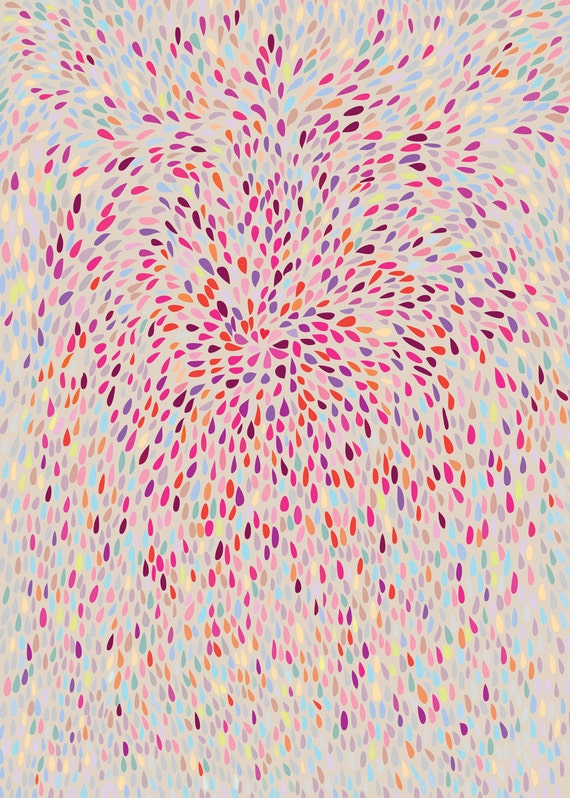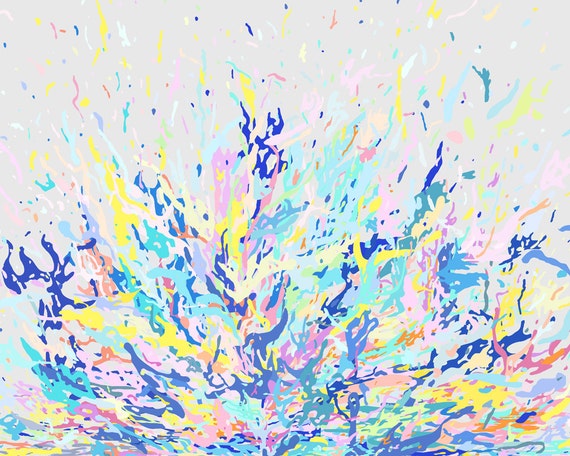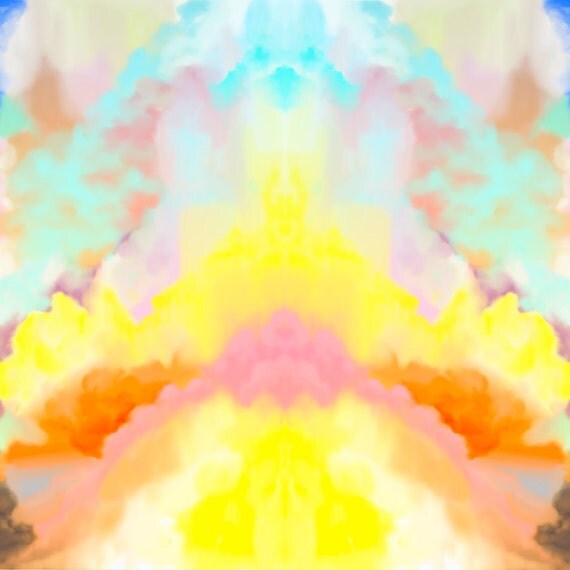 The prices are just a bit higher here, but these are NOT prints. They are original, signed paintings, and that's really neat. For most of us everyday, 9-5 workin', mac-n-cheese eatin' kind of folk, owning unique artwork is out-of-reach. At this shop, an 8″ x 8″ goes for as little as $42, and a 16″ x 20″ will cost you around $280.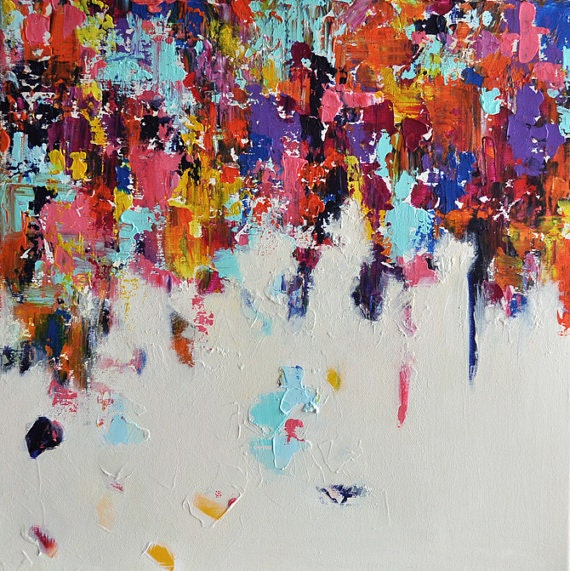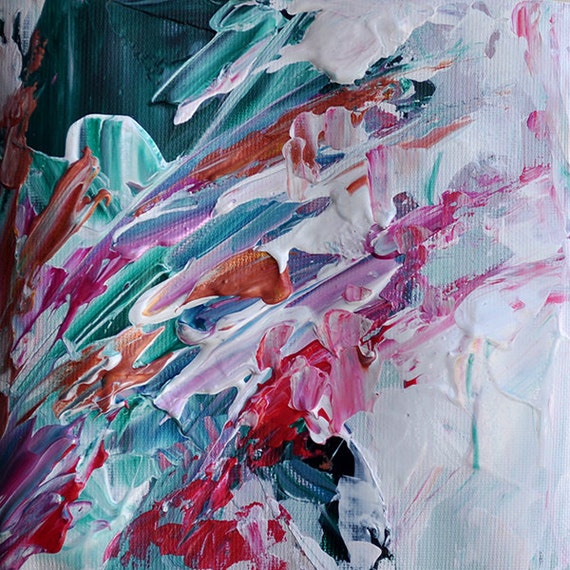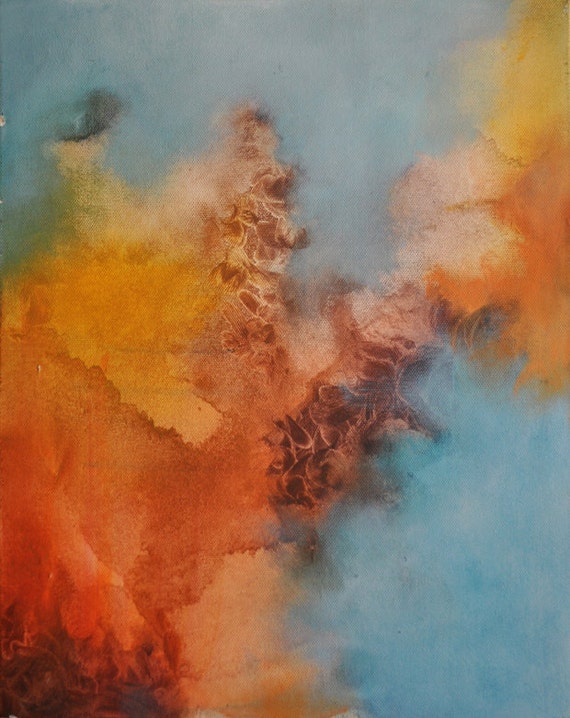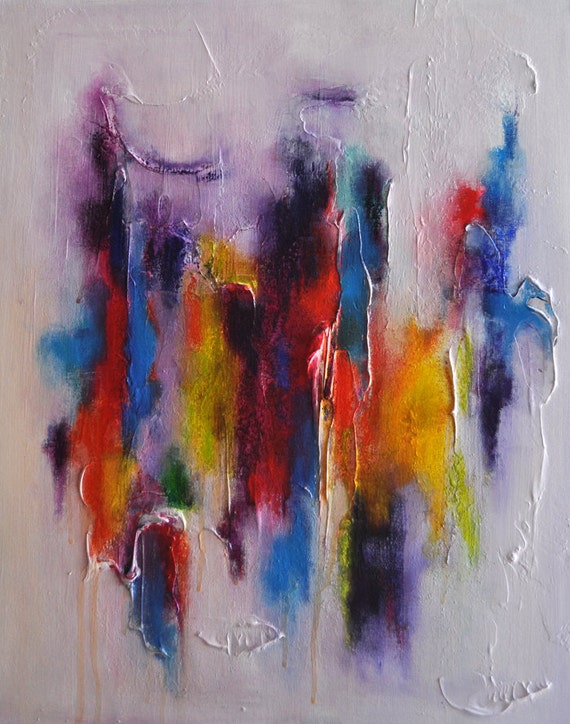 I know it's never a great time to drop $100 or more on a piece of art (and don't forget–most will require framing), but around tax time I always feel like I deserve something pretty and non-utilitarian just because.
So tell me–which of the above artists is your favorite? Do you have other favorite art sources I should know about?
PS — Etsy's full of all kinds of great makers. You can see some of my favorite textile art here.