Of all the exciting and inspiring words in home decor, tapestry isn't really one of them. It sounds kind of old, drab, formal. Add wall to the front of it, and the mind (mine, at least) goes in one of two directions: I'm either picturing 1) some kind of Renaissance nudes in heavy embroidery, or 2) a creepy 70s-era owl that looks basically like a piece of shag carpeting.
The wall tapestries I'm crushing on, however, are neither stuffy nor psychedelic. They come in styles from boho to retro to minimalist and are all perfectly chic, modern, and fun.
Here are a couple of my favs from the skilled artisans over at Etsy.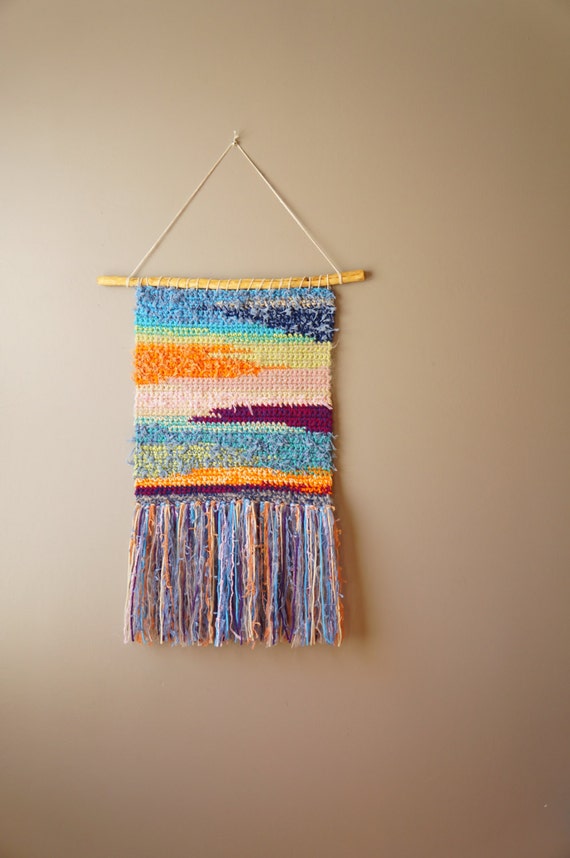 (from the LemonCucullu Etsy shop)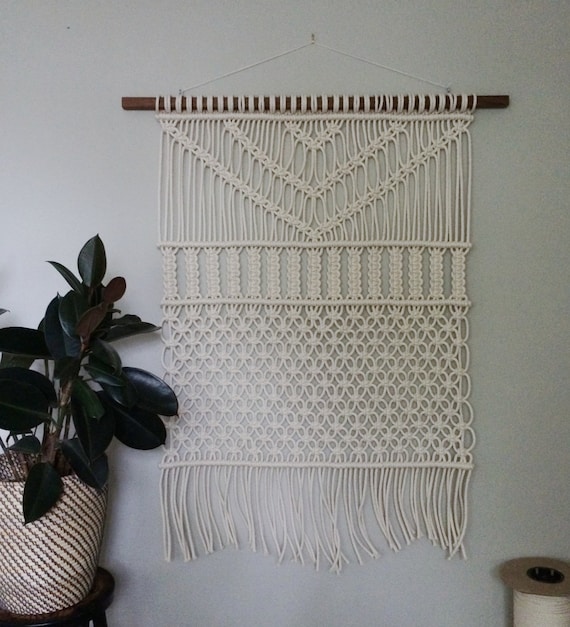 (from the HollyMuellerHome Etsy shop)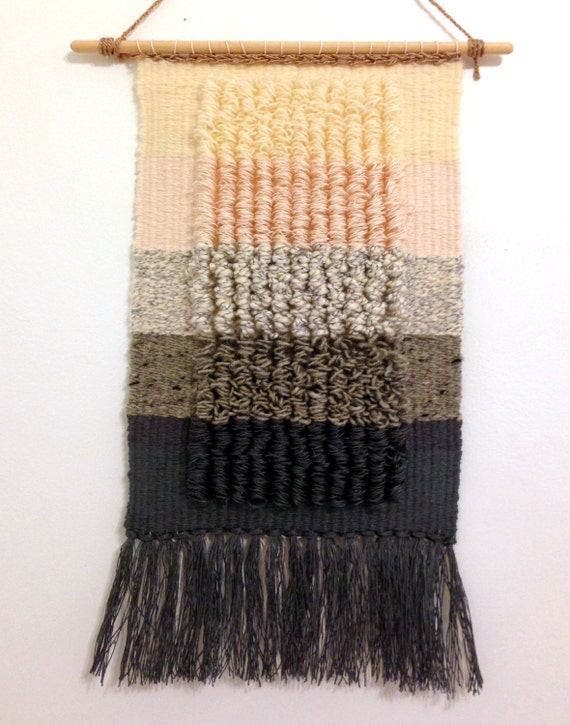 (from the JessCoit Etsy shop)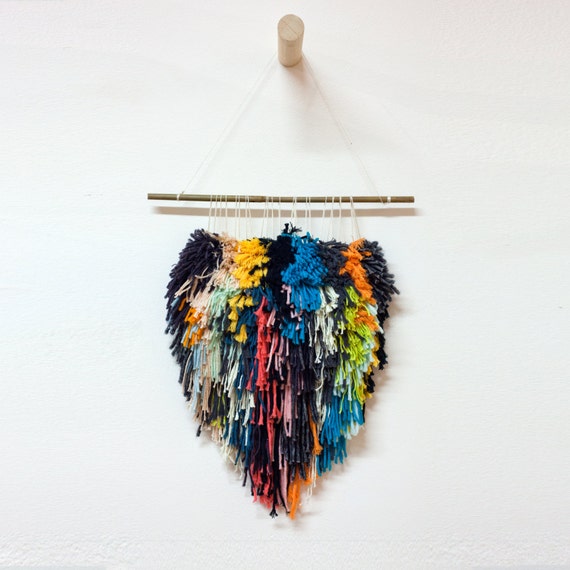 (from the PinballFairy Etsy shop)
I love the idea of wall tapestries as 3D art that adds texture, color, and dimension to a room. Plus, it's not very often that average Josephines like myself get to own original artwork, so the thought of knowing a tapestry was unique and handmade is appealing to me.
As a disclaimer–just because the internet makes me paranoid from time to time–I should add (and hopefully this is apparent) that I claim no credit for any of the above lovely photos. That belongs to the respective Etsy shop owners.
What I do claim credit for is alerting you to the fact that you have been unfairly judging wall tapestries on the basis of their truly boring name. Now that you're enlightened, my job here is done.